Rides we have had in the past and in a few cases the current or previous rides of friends.
One of the many Novas that have occupied our driveway through the years. This one was part of a trade
that came with a tube chassis. The chassis was traded for one of the Grand Prix's many paint jobs and the
body was ultimately sold.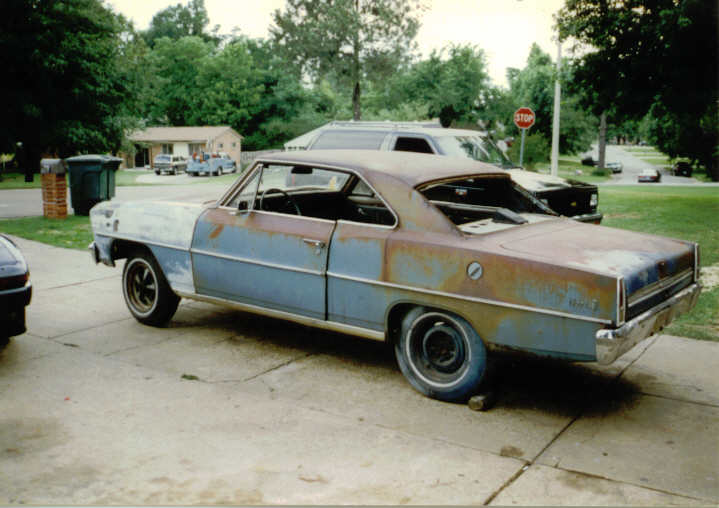 1967 Pontiac Firebird 350 2 speed factory air convertible. Jimmy Schofield and I went to Talladega
to pick this car up... sight unseen. I am not sure if Jimmy laughed the hardest when I had to cut down
two trees to get to the car, when we had to drag it 150 yards to his trailer, when we had to stop in
town to pick up the motor and tranny or when we had to tie it to the inside of the storage room to get
it out of the trailer. Almost 30 pounds of shale metal came off the car on the ride back. The car sat for
awhile before we decided it was too much and sold it to a guy in Arkansas. To prove the small world
theory it is sitting at Ricky Neal's house now.
Motor out of a 1968 Nova. Primer grey with a blue hood and one of the fastest and loudest cars!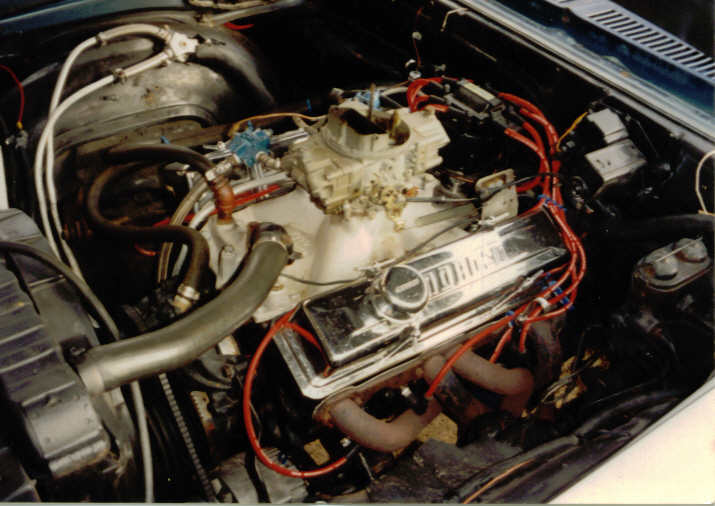 Chicago's first 64. It was low low and as you can see in the second picture the hydraulics worked well. We were
headed to Paris, TN, running about 65 mph when the picture was taken. Doc's 53 Packard Clipper is in front of the 64.
Doc and some fans in Paris, TN. The 53 Packard and 59 Fairlane 500. Two of the many "Doc cars" through
the years.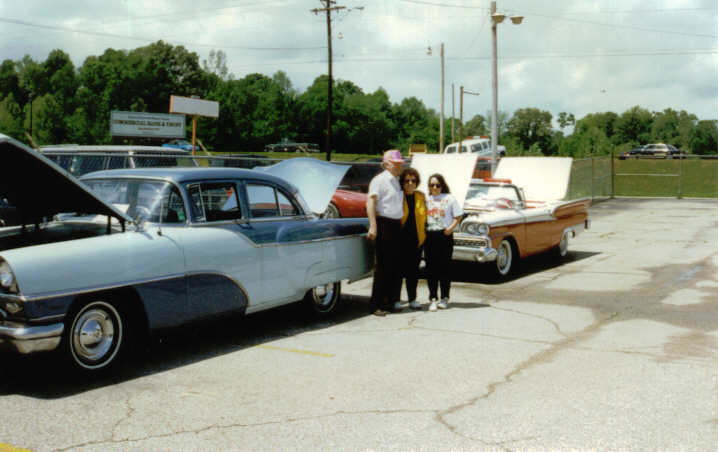 A turbo driveway! 81 Grand Prix and the 84 T-type that donated it's drivetrain to the Prix.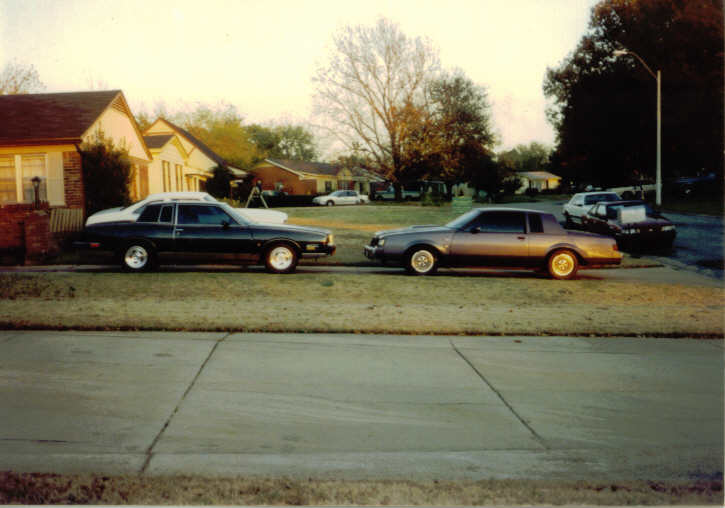 The Prix before the turbo motor. She placed in two national level shows looking like this!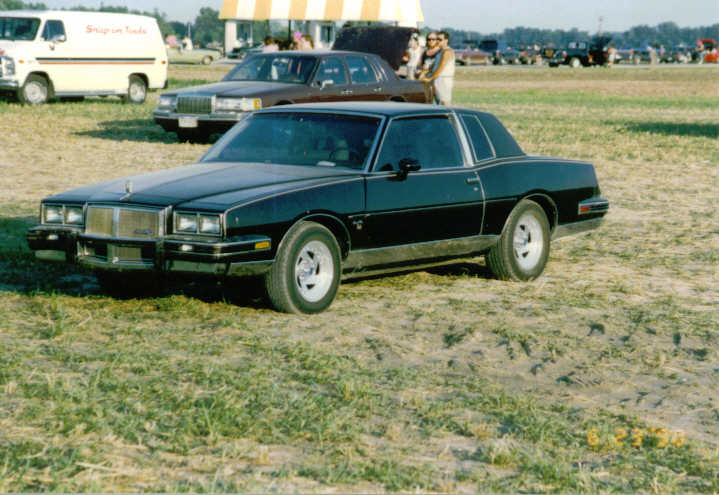 Would you like original or extra crispy? Fit like a glove!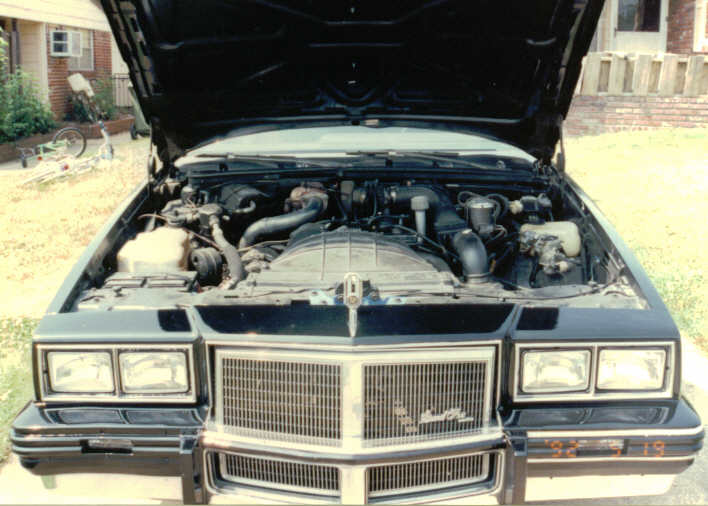 Hard to tell but she is black cherry pearl metallic in this picture.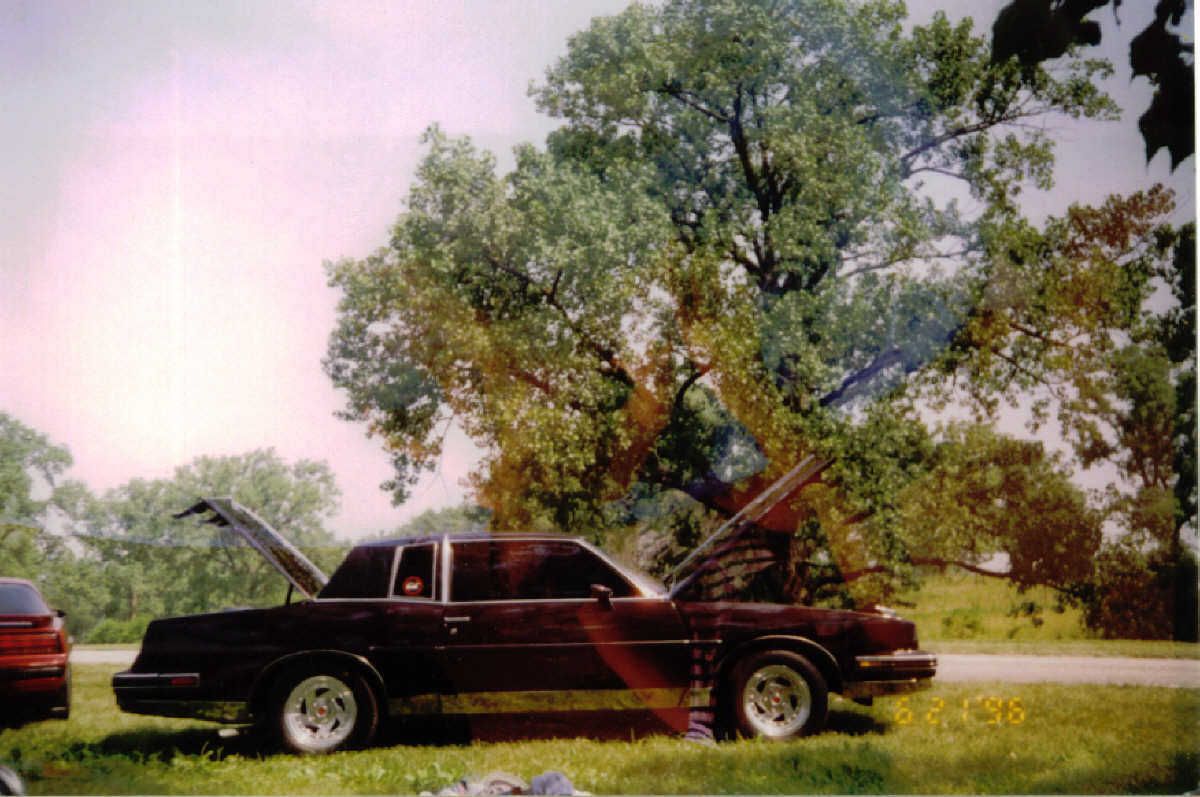 1975 Monza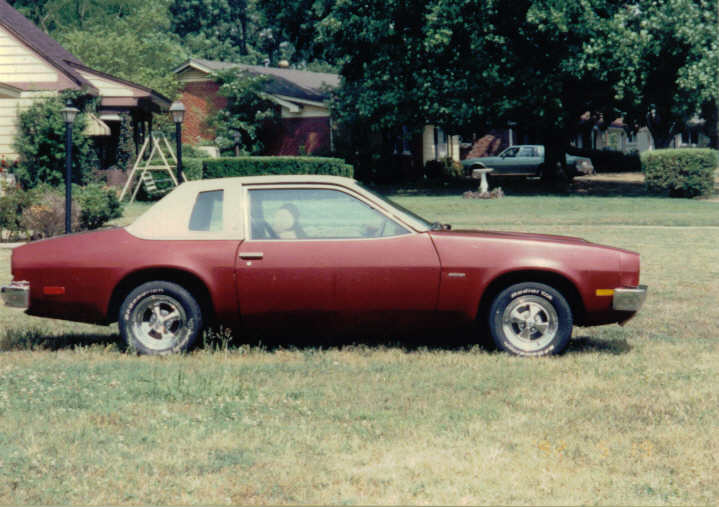 The motivation for the little Monza. Traction was beyond an issue.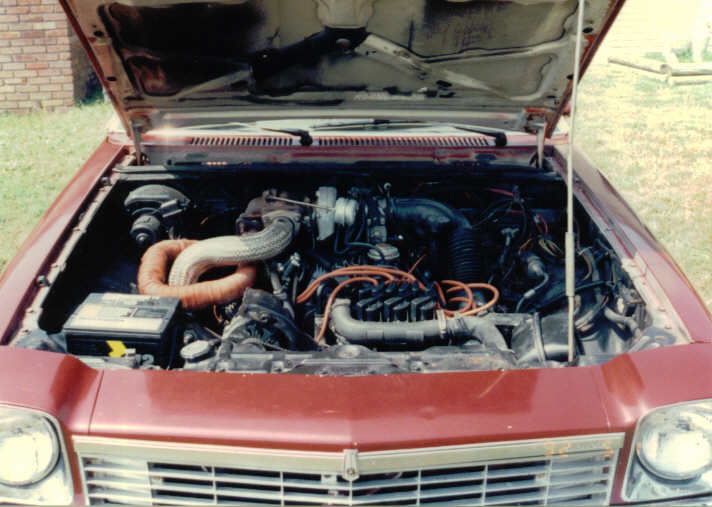 A pair of 63 Nova wagons. The one in the back is a V8 conversion.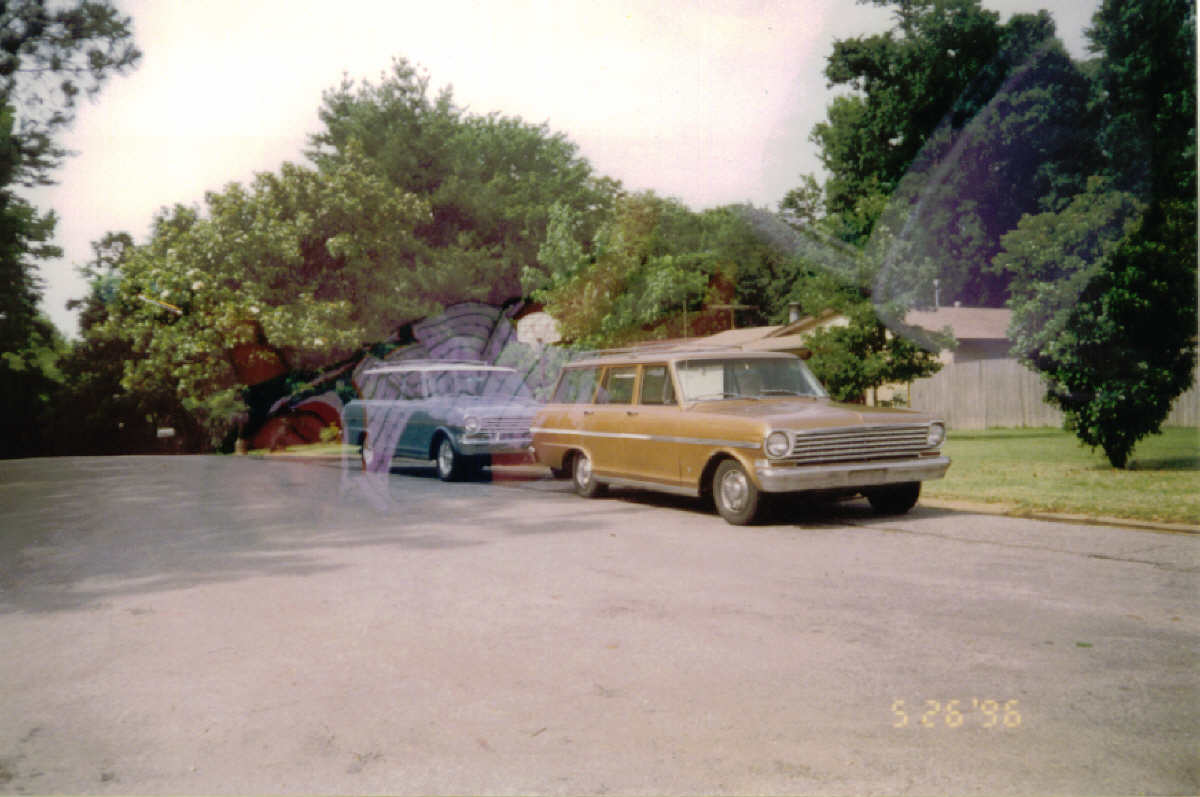 Johnny's favorite car is the 1963 Nova wagon for some unknown reason. We had this car for 12 years - bought it for
$500.00 at a pawn shop and drive it home! Many tried to get it through the years but Ricky Neal finally negotiated out
a deal to paint the Cougar and the truck for the wagon. It still took Johnny almost 3 weeks to come to a decision!